Family Friendly Events in the Atlanta Area & Beyond
Keeping families entertained can be a challenge, but if you know where to look, you will find some engaging activities that will create memories that will last a lifetime.   We're highlighting the family-friendly events in the Atlanta area and beyond.  
Reminder: Double-Check Before You Head Out!
As with anything, plans can change for a variety of reasons.  It is always good to follow our links to the event or call ahead if you have any doubts.
Family-Friendly Activities & Atlanta Events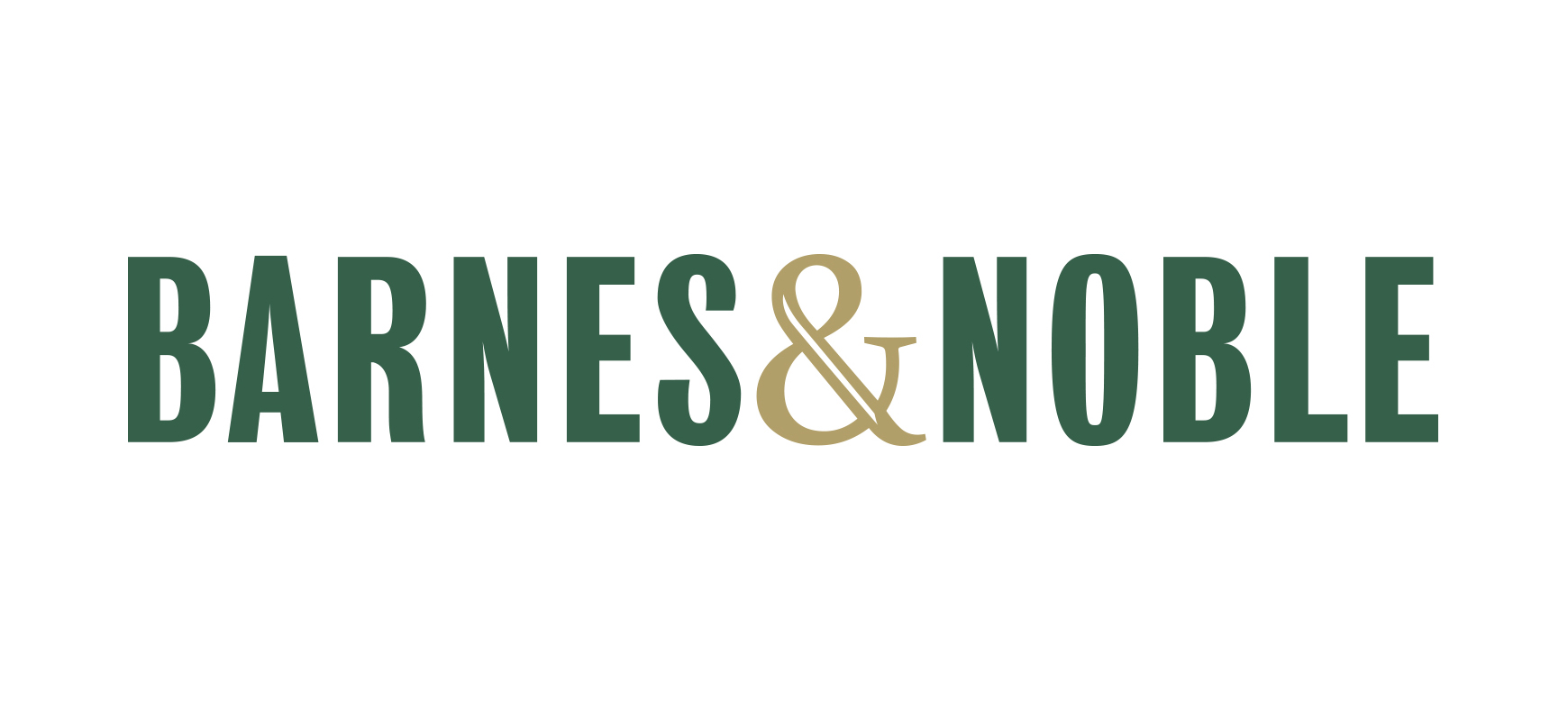 Barnes & Noble Book Stores
Barnes & Noble is offering its customers a variety of virtual events for all ages.   From in-depth discussions with authors around the most anticipated books to virtual B&N Book Clubs, there's plenty of fun coming to a screen near you.
Virtual Storytime for kids can be found here.  They are also providing activity sheets that accompany each read-aloud.
Check out the listing for adults here.
Children's Museum of Atlanta
Beloved children's books will come alive as Storyland: A Trip Through Childhood Favorites opens at Children's Museum of Atlanta on Saturday, January 15. Storyland provides imaginative, book-based experiences for children ages birth – 8 years old, and models early literacy experiences to parents and other adult caregivers. The exhibit will continue through May 30, 2022.
Storyland transforms seven beloved and award-winning picture books – "The Tale of Peter Rabbit" by Beatrix Potter; "The Snowy Day" by Ezra Jack Keats; "Where's Spot?" by Eric Hill; "If You Give a Mouse a Cookie" by Laura Numeroff; "Chicka Chicka Boom Boom" by Bill Martin Jr. and John Archambault; "Abuela" by Arthur Dorros; and "Tuesday" by David Wiesner. The exhibit transforms these classic stories into three-dimensional play and bi-lingual (English and Spanish) learning environments that highlight the six pre-reading skills defined by the Public Library Association and Association for Library Service to Children, a division of the American Library Association: disposition to read, print awareness, letter knowledge, sound awareness, vocabulary and narrative skills and comprehension.
Children explore literacy skills and concepts through imaginative, interactive experiences and dramatic play. Families can immerse themselves in the world of "The Tale of Peter Rabbit", one of the best-selling children's books of all time, children explore Peter Rabbit's world as they build vocabulary and narrative skills while searching for Peter's lost belongings, harvesting vegetables and playing in Peter's burrow.
Little ones can sharpen their narrative skills and vocabulary by delivering news from inside a TV and searching for hidden frogs in "Tuesday", a story about a town mysteriously visited by flying frogs. Children are encouraged to reflect on their Storyland experience by creating a drawing inspired by the books and writing a caption, title or story. A digital Drawing Cam will capture the paper image and visitors can add it to an electronic gallery of other postcards for visitors to see and email it home as a souvenir of their experience.
Find out about all their events here.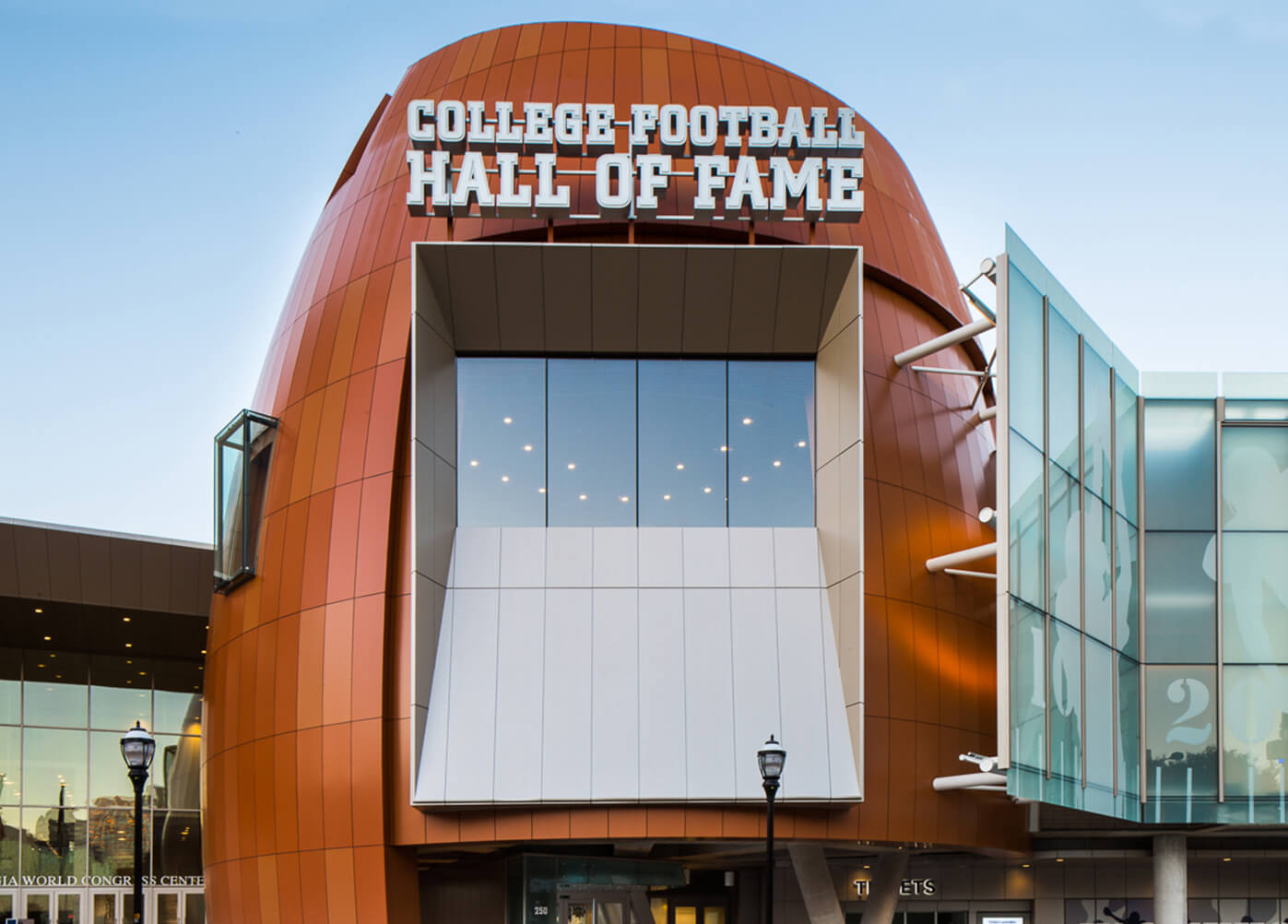 College Football Hall of Fame
The College Football Hall of Fame is an Atlanta museum featuring interactive exhibits with content personalized to over 770 teams, historical artifacts, a three-story helmet wall, and the inspirational rotunda that memorializes college football legends.
Join them every Saturday during the spring football season for GameDay Tailgate, Built by The Home Depot and never miss a minute of the action on their 36-ft high-def video board. Enjoy 95,000 square feet of inspiration and entertainment, as we celebrate the best day of the week with tailgate games, scavenger hunts and much more!  Find out more here.
Fernbank Museum of Natural History
Pirate Day
Saturday, January 22, 2022 10:00 AM — 1:00 PM
Ahoy, me hearties! Now be the time to weigh anchor and set sail on a swashbuckling adventure at Fernbank's Pirate Day! You'll be a landlubber no more when you navigate pirate-themed crafts and games, and meet members of the Atlanta Pirate and Wenches Guild.
Pirate costumes encouraged.
A Knight's Tale
Saturday, February 5, 2022 10:00 AM — 1:00 PM
Hail and well met! Fernbank cordially invites you to join us for a special event celebrating the opening of the new temporary exhibit, Knights in Armor. A variety of themed activities will be available.
Knights in Armor
February 5 – May 15, 2022
Knights In Armor showcases stunning examples of European arms and armor from the renowned collection of the Museo Stibbert in Florence, Italy. Through more than 100 objects— including full suits of armor, mounted equestrian figures, paintings, helmets, swords and other weaponry— this exhibit tells the tale of the European knight from the medieval and Renaissance periods through the Medieval Revival of the 19th century.
Knights in Armor enlightens visitors about the historical and functional contexts of arms and armor of this period, while also encouraging them to explore the undeniable beauty and artistic appeal of these works.
The exhibit was organized by Contemporanea Progetti in collaboration with the Museo Stibbert in Florence, Italy.
Find out more here.
High Museum of Art
The High Museum of Art is always a great palce to visit.  They offer several FREE days that you will want to take advantage of if the offer applies to you.
FREE Admission for Military (Active and Veteran)
The High Museum offers FREE admission for all military personnel both active and veteran as well as one guest to accompnay you.  The offer is good during regular museum hours on a walk-up basis.  FREE parking in the Woodruff Arts Center deck is also available for military. You'll need proof of service.
Second Sunday of Each Month
On the second Sunday of each month, the High Museum of Art offers free admission for all visitors.  You will need to rserve your timed entry online.
No person will be admitted without a reserved timed ticket.
Each ticket holder will be required to arrive by their designated time slot.
No person(s) will be admitted after a 10-minute window has passed. There will be no exceptions.
Once capacity is reached for the day, tickets will no longer be available. Walkups will not be allowed on Second Sundays.
Museums of Us
If you have a Bank of America, U.S. Trust, or Merrill Lynch credit or debit card, you can visit the museum free on designated days. The next free day through Museums on Us is February 5th and 6th.
Only the cardholder gets a free ticket. If you're brinigning others with you, they will pay regualr admission.
FInd out more here.
Museum Pass
Museum Pass makes every visit easy and affordable. Passholders enjoy unlimited daytime admission to the Museum's collection and most special exhibitions, as well as free access to daytime programs including Toddler Thursdays and Conversation Pieces.
Purchase your Museum Pass for the low monthly cost of just $4!
To receive more information, please call Member and Guest Services at 404-733-4575 (Monday–Friday, 9 a.m.–5 p.m.). Please review the Enrollment Agreement before purchasing.
The Obama Portraits Tour-FREE Tickets
The High Museum of Art will offer four free admission days for its newest exhibition "The Obama Portraits Tour," featuring the portraits of former President Barack Obama and first lady Michelle Obama by artists Kehinde Wiley and Amy Sherald. Those dates include two Second Sundays (Feb. 13 and March 13), President's Day (Monday, Feb. 21) and March 9.
"The Obama Portraits Tour" will be on view at the High through March 20, 2022.
FInd out more about thsi exhibit here.
Home Depot Kids Workshop
Kids Workshops provide a mix of skill-building, creativity, and safety for future DIYers every month in Home Depot stores across the country. After registering for the next Workshop, download these exclusive extension activities from Discovery Education. Each extension provides opportunities to reimagine or use their Workshop creation in an unexpected new way.
Legoland Discovery Center
Want to know what else is going on at Legoland Discovery Center?  Check out their website here.

Image Credit Michael's Craft Store
Michael's Kids Club
Since we are unable to participate in the wonderful classes offered at Michael's Craft Stores, we can enjoy classes through their website.  They have got plenty of activities that your little ones can enjoy.
National Park Service
Come experience the national parks! On five days in 2022, all National Park Service sites that charge an entrance fee will offer free admission to everyone. Mark your calendar for these entrance fee–free dates in 2022:
Oakland Cemetery
Historic Oakland Cemetery is Atlanta's oldest public park and the final resting place of many of the city's most noted citizens. Less than a mile from downtown, its 48 acres are full of treasures – history and gardens, sculpture and architecture, ancient oaks and magnolias. It's a wedding venue, a green space, an art gallery, a classroom space, and a place to celebrate the city's rich and fascinating past and its promising future.
Daffodil Day
Each year the blooms of thousands of daffodils brighten the dreary days of late winter at Oakland. Daffodil Day will celebrate these cheery blossoms when it returns to Oakland Cemetery on February 26 from 10 a.m to 2 p.m.
Join them for a day filled with beautiful flower and greenery displays, garden experts, and activities for all ages in Oakland Cemetery's Victorian gardens. Daffodil Day is free and open to the public.
Guided garden walks led by daffodil experts
Self-guided tour of daffodil displays
Plant sale
Children's area with coloring pages
And more
Proceeds from the mini-plant sale will benefit Historic Oakland Foundation's gardens team. Choose from an assortment of heirloom and unusual plants that will add even more beauty to your home!
Find out more here.
Scavenger Hunts Around Atlanta
A great social distancing activity is participating in a scavenger hunt.  Atlanta has quite a few opportunities for friends and families to enjoy the thrill of the hunt with the following:
Clue Town Books are a series of ready-to-solve puzzle hunts. Offering both indoor and outdoor hunts, solvers use landmarks to solve puzzles. The solutions to the puzzles reveal how to get to the next checkpoint. It's a fun adventure for adults and kids.
Ages 12 and up should be able to complete an entire hunt without adult assistance.
Tucked away in the nooks and crannies of Decatur are more than 30 miniature secret doors created by local artists. Inspired by "fairy doors" that first appeared around the world more than 100 years ago, the artists set out to create bits of whimsy for discovery in unexpected places all around Decatur. Organized by Decatur artist Larry Holland, the project is funded by a seed grant from the Decatur Arts Alliance.
This is one of my personal favorites!  Throughout Atlanta, there are tiny doors hidden.  To get the complete list, please visit their website.  You can also check out the video above.
Starlight Drive-In Theater
Did you know that Atlanta has a drive-in theater?  Starlight Drive-In Theater is the perfect place for families and friends to enjoy time together while social distancing.  Find out what is playing here.
Stone Mountain Park
Nestled in 3200 acres of natural beauty, Stone Mountain Park features family-friendly attractions, outdoor recreational activities and a variety of on-site lodging options so you can stay where you play! You also don't want to miss exciting seasonal events and entertainment sure to delight every member of the family.
Zoo Atlanta
Zoo Atlanta is open to the public.   As part of its commitment to the continued well-being of guests, team members, and animals, and in an ongoing effort to assist its community in preventing the spread of COVID-19, Zoo Atlanta has implemented enhanced protocols and procedures.  To find out more, please watch the video posted above or visit their Know Before You Go page here.
Timed tickets may be purchased here and are first-come, first-served, as daily capacity will be limited.
Adventures Beyond Atlanta
One of the best things about living in the Atlanta area is that there are so many great places to go that are within driving distance.  Whether you want to head to the beach or drive through the majestic Smoky Mountains, there are plenty of places offering great family-friendly things to do.

Legoland Florida Resort
LEGOLAND® Florida Resort is officially open again. Guests are encouraged to download the LEGOLAND mobile app, and review the website in advance of their arrival, for a full outline of the parks' new arrival and attractions procedures, as well as details on the enhanced cleaning measures. Tickets and vacations should be booked in advance online.  Visit legoland.com/
Tennessee Aquarium Chattanooga
The Tennessee Aquarium (along with more than 10,000 friendly animal faces) is open and ready for you to visit!
OWA
OWA is one of our family's FAVORITE places to visit.  Everything that you could possibly want in a vacation destination is right here- amusement park, lodging, great dining, shows, beaches, and an indoor water park coming soon.  They have ALWAYS got something going on!
If you are looking for a great place to visit, check them out.
Do you know of kid-friendly events in the Atlanta area or beyond we should add to our list?  Send an email to laborders2000@gmail.com to see about having it added to our guide.