Family Friendly Events in the Atlanta Area & Beyond
Keeping families entertained can be a challenge, but if you know where to look, you will find some engaging activities that will create memories that will last a lifetime.   We're highlighting the family-friendly events in the Atlanta area and beyond.  
Reminder: Double-Check Before You Head Out!
As with anything, plans can change for a variety of reasons.  It is always good to follow our links to the event or call ahead if you have any doubts.
Family-Friendly Activities & Atlanta Events
Ashley Park Newnan
Ashley Park is located at the heart of Newnan, GA. This modern shopping complex features well known retailers like BestBuy, DSW, Dillard's, & Lizard Thicket as well as a variety of restaurants like Tin Drum Asian Kitchen, Barberitos, & Creamistry.
GROOVIN' ON THE GREEN
Head to The Green next to DSW Friday nights (6-8PM) throughout the summer for live music, complimentary caricature drawings, face painting, balloon twisters, photo ops + fun activities for the whole family. Don't forget to bring your chairs!
6/17 Kris Youmans Band, face painter, + caricature artist
6/24 The Southside Band, balloon twister, + caricature artist
7/1 The Southside Band, face painter, + caricature artist
7/8 John Hensley, balloon twister, + caricature artist
7/15 Kris Youmans Band, face painter, + caricature artist
7/22 Matt Moskal, balloon twister, + caricature artist
*Groovin' on The Green + activities are complimentary. No tickets required
Find out more about what they have going on here.
The Avenue Peachtree City – West Cobb
The Avenue offers a dynamic mix of premier national retailers, select local merchants and specialty restaurants reflective of the local demand and fashion trends. The shopping destination features an open-air, pedestrian-friendly setting convenient to major metropolitan areas.
Visitors can enjoy beautiful artwork, a Central Park green space with gazebo, soft seating area with sparkling fountain and cell phone charging stations, complimentary Wi-Fi, patio dining, storefront parking and golf cart charging station parking. The Avenue Peachtree City experience awaits you!
Outdoor Movie Series is back this summer! Bring your chairs and blankets to Central Park for tons of fun!  Fun begins 2 hours before the movie at 6:45pm, movies begin at sunset.
Movie Lineup:
6/13 Encanto
6/27 Sing 2
7/11 Space Jam: A New Legacy
7/25 Clifford The Big Red Dog
Sunday, June 19th 10A-1P
Bring your dad and your ride out for fun before your Father's Day festivities. All years, makes, and models welcome. Enjoy meeting new people, seeing beautiful vehicles, live DJ and enter to win a $100 Avenue gift card for dad.
Find out about more vents at The Avenue Peachtree City here.
You can also head to The Avenue at West Cobb.  You can find out about all their events here.  Right now they have a cool pop-up experience called Save the Video Store.  It's an interactive escape room-type experience that is worth visiting with friends and family.  You can find out more about it here.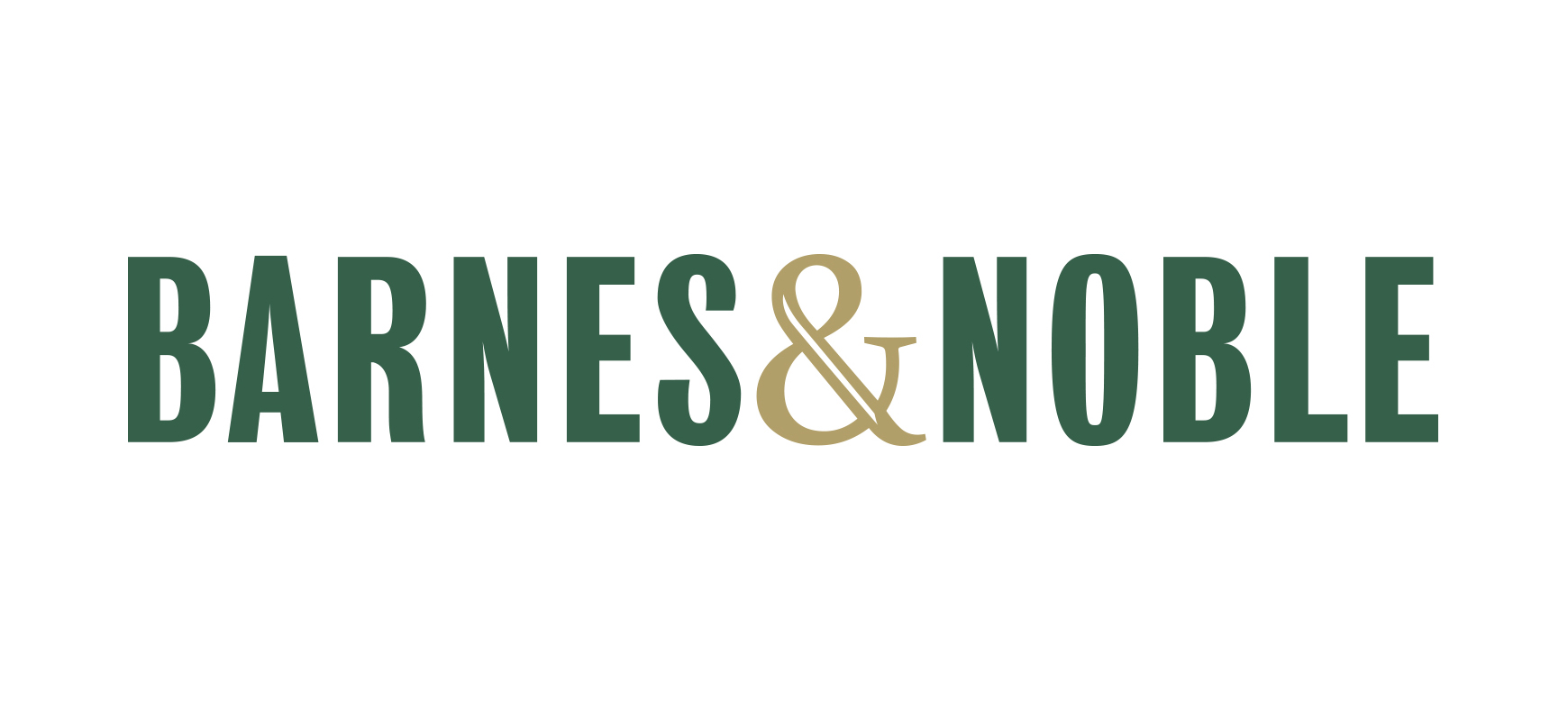 Barnes & Noble Book Stores
Barnes & Noble is offering its customers a variety of events for all ages.   From in-depth discussions with authors around the most anticipated books to B&N Book Clubs, there's plenty of fun coming to a location near you.
In-House Storytime for kids can be found here.
Check out the listing for adults here.
Callaway Gardens
Awe-inspiring blossoms. Thrilling, world-class athletes and performers. And, of course, the greatest holiday light-and-sound tradition in the South. From festive outdoor activities to enchanting evenings under the stars, the Signature Events at Callaway Resort & Gardens are designed to whisk you away from the everyday – and make your stay unforgettable.
July 4th Weekend Star Spangled Beach Party
All-Out, All-American Celebration!
Celebrate summer days and starry nights with our weekend-long July 4th Star Spangled Beach Party! Enjoy three days of family fun on the sunny shores of Robin Lake Beach with beach volleyball, putt putt and water activities like stand-up paddleboarding and kayaking. Play all day on floating obstacle course Aqua Island, where your family can race across twisting bridges, scale towering inflatable mountains and slip down gigantic slides into the sparkling waters below. Each day ends with a bang thanks to our nightly Fireworks Extravaganza (Saturday, Sunday, and Monday); a spectacular salute to summer.
WHEN: Friday July 1, 2022 through Monday, July 4, 2022
Callaway Gardens Summer Family Adventure
Summer Family Adventure is a four- to seven-night Summer vacation that offers family fun in a beautiful natural environment. It's been affectionately called, "Summer camp for the entire family" and National Geographic ranks this vacation in their Top 10 list for Family Adventure in all the United States!
Callaway Gardens Summer Family Adventure counselors lead guests though a variety of exciting day-camp activities. Children ages 4 – 17 have group events during the day, while adults have their own eclectic lineup of offerings. And the afternoons and evenings reunite families to enjoy beach games and competitions, bingo and trivia, evening shows and much more!
Summer Family Adventure runs for seven weeks in June and July with options for four, five, six or seven night stays. Standard packages are conveniently set-up for two adults and up to three children age 4-17 but are easily customized.
Labor Day Weekend featuring Hot Air Balloons
Light up your Labor Day with a three-day celebration at Callaway Resort & Gardens! Stay and play all day with garden and beach access, waterfront activities like putt putt, and endless entertainment including the beloved Birds of Prey show. Spend sun-kissed days splashing in the waters of Robin Lake Beach and racing across the inflatable mountains of floating obstacle course Aqua Island. After a day full of fun, stay after sundown to watch the beach transform with the light of gigantic, glowing Hot Air Balloons!
Friday, September 2, 2022 thru Sunday, September 4, 2022
Children's Museum of Atlanta
Wild Kratts®: Creature Power®!, an interactive exhibit based on the popular PBS Kids series, opens at Children's Museum of Atlanta on Saturday, June 11. In this exhibit, created by Minnesota Children's Museum in collaboration with the Kratt Brothers Company, kids and families will explore four animal habitats and the creatures within them. This adventurous exhibit, which focuses on cultivating STEM skills in children ages 3 to 9, invites guests to explore animal habitats from around the globe, discover incredible creature powers and go on missions to foil the villains' nefarious plans. Kid will get moving and thinking while they explore important concepts in science and the natural world. The limited-time exhibit will continue through Sept. 5, 2022.
Building on children's natural interest in animals, Wild Kratts®: Creature Power®! transports visitors to the Wild Kratts world, where creature adventures engage them in wide-ranging STEM experiences. Diverse environments immerse children and families in explorations of animals, habitats, and the relationships between them where they can take on challenges and missions centered around the lives of animals and their creature powers. Using an inquiry-based approach, visitors will make investigations and observations and apply what they learn in order to complete missions and challenges. Along the way, they will join the Wild Kratts team to undermine villains Zach, Donita, Dabio, Gourmand, and Paisley's outrageous plans, using Kratts technology and the powers of science and teamwork to learn about and help animals.
Little ones will get the chance to explore four animal habitats including the Tropical Rainforest, Antarctic, Australian Outback and North America. Visitors will be able to attempt various Creature Powers® such as sneaking through the forest using the stealth of a jaguar, swinging through the tress like a spider monkey, testing their hops against kangaroos and more!
Find out about all their events here.
City of Fayetteville
The city of Fayetteville offers a variety of events throughout the year.  You can check out Spray Park at Fayetteville's City Center Park or attend events at Brightmoor Healthcare Amphitheater and the square.
Want to know what is going on?  Follow their Facebook page here. As we become aware of events, we will post them here.
Brightmoor Healthcare Amphitheater
AUGUST 5, 2022  JOSH TURNER
AUGUST 26, 2022 | AIR SUPPLY
SEPTEMBER 17, 2022 | KC & THE SUNSHINE BAND
SEPTEMBER 23, 2022 | BRET MICHAELS
Fayette County Public Library Events
City of Newnan
City of Newnan, also known as the City of Homes, offers many family-friendly events throughout the year.  You can find a detailed list here of all their events. Here are a few highlights for the summer.
Summer NewnaNights- July Greenville Street Park 6:00 PM – 9:00 PM
Monthly summer event series at Greenville Street Park during the months of June-August. The Summer NewnaNights will take place on the 2nd Thursday of the month from 6:00pm- 9:00pm. Live music, food trucks, & fun!
July 2 Market Day Downtown Newnan10:00 AM – 2:00 PM
The Market will feature over 55 unique spaces, with a variety of one-of-a-kind gift items. Market Day favorites include: fresh locally grown produce, honey, jams & jellies, pottery, art, hand-woven baskets, leather products, etc.
July 4th Parade Downtown Newnan 9:00 AM
Celebrate Independence Day during the 4th of July Parade. The Parade will begin at Veteran's Memorial Park (Temple Avenue Park) at 9:00 am, and will end at Greenville Street Park.
Other points of interest in Newnan include:
Donald C Nixon Centre for the Performing Arts
Newnan Carnegie Library   There is a really cool summer reading chart to download here.  Kids get free things throughout the summer.
Newnan Coweta Historical Society
HAVE YOU GOTTEN YOUR PASSPORT YET? Visit the McRitchie-Hollis Museum and get your 2022 Passport to Coweta County! This year's Passport features new stops and a bonus adventure. Passports are $5. NCHS Members get their first Passport free! Visit each location by the end of the summer and bring your passport back to them to earn a prize! Look for the Passport stop signs around the County. Bon Voyage!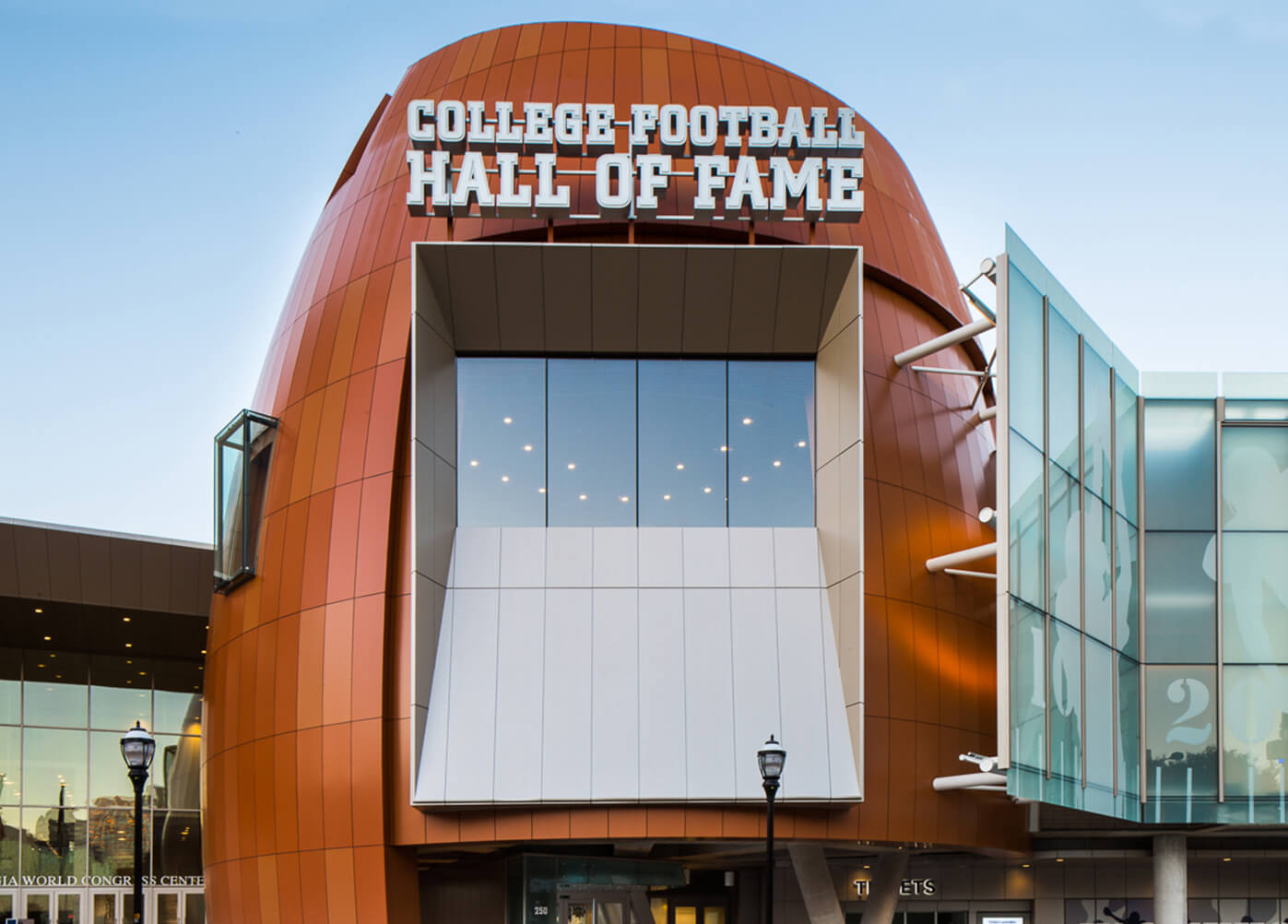 College Football Hall of Fame
The College Football Hall of Fame is an Atlanta museum featuring interactive exhibits with content personalized to over 770 teams, historical artifacts, a three-story helmet wall, and the inspirational rotunda that memorializes college football legends.
The Chick-fil-A College Football Hall of Fame Debuts New "Game Changers" Exhibit
The new exhibit showcases key events over the past 50 years that have shaped the rich history of college football.
The Chick-fil-A College Football Hall of Fame announces its new "Game Changers" exhibit, which showcases some of the key events that have made a significant impact on the game of college football. Additionally, the exhibit includes never-before-seen artifacts from some of the game's biggest moments over the past 50 years. Fans will have the opportunity to tour the exhibit and play Game Changers trivia which will test their knowledge of college football's history.
The Hall of Fame is excited to continue to evolve its interactive exhibit space and give fans the chance to immerse themselves in the rich culture and history of college football.
Delta Community Credit Union
Delta Community Credit Union offers a variety of FREE events that are kid-friendly.  For example, their Cool Cash event teaches students the basics of money while having fun. We'll discuss how to earn money and identify sources of income, create a savings goal/plan, discuss the difference between wants and needs and explore ways to give to those in need. Check out their website for more information on online and in-person classes you and/or your child can participate in.
Fernbank Science Museum
Fernbank is one of the most popular and iconic cultural attractions in Atlanta. Home to the world's largest dinosaurs, Atlanta's biggest movie screen and one of the largest assemblages of urban Piedmont forest in the United States, Fernbank brings science to life through immersive programming and unmatched experiences that encourage a greater appreciation of our planet and its inhabitants.
Take on the Tyrannosaurs
Saturday, June 11, 2022 10:00 AM — 1:00 PM
Take a bite out of summer by joining us for opening day of Tyrannosaurs: Meet the Family. This June, we will celebrate Atlanta's favorite chomping, stomping dinosaurs: Tyrannosaurs! Join us for a fun-filled day of themed crafts and activities.
ACTIVITIES:
Ask A Paleontologist* Spend some time with your friendly neighborhood paleontologist, Dr. Anthony (Tony) Martin and ask him your most important dinosaur questions.
Meet Giggy *
Meet Fernbank's very own mascot, Giggy
Dinosaur Hopscotch – Terrace*
Test your hopping skills by following in the footsteps of our favorite Tyrannosaurs
Paleontology Cart – A Walk Through Time in Georgia*
Connect with our residential dino enthusiasts and learn about dinosaurs
Hatching Giggy
Create your own version of Giggy hatching out of a dinosaur egg
Dinosaur Finger Puppets
Color and create your own dinosaur finger puppets
Tyrannosaur Scavenger Hunt
Participate in our Scavenger Hunt and see all of Fernbank's favorite tyrannosaurs
Jurassic World Dominion – Great Hall*
Meet our special friends from Jurassic World Dominion
TREX 3D Puzzles – A Walk Through Time Georgia*
Work with our FYI volunteers to solve 3D tyrannosaurus puzzles
Tyrannosaurs: Meet the Family
On View June 11 – September 5, 2022
Tyrannosaurs: Meet the Family explores the diverse species and life span of the famed family tree of Tyrannosaurs, including T. rex and its dinosaur relatives. With over 30 objects—including real fossils and skeletons, this summer exhibit provides scientific evidence that has revised the way we view the Tyrannosaur family.
Guests will have access to a variety of immersive, engaging experiences. Tyrannosaurs: Meet the Family is highly recommended for anyone looking to sink their teeth into paleontology.
This is an exhibition developed by the Australian Museum and toured internationally by Flying Fish.
Enjoy more DINO-mite adventures at Fernbank.
Habitat
On View April 2 – Aug. 28, 2022
Explore the stories and science of habitats, and the plants, animals, and humans that call them home in this new outdoor exhibit. The elevated walkway into WildWoods leads guests through a tour of the natural world. Set against the backdrop of a thriving forest found just minutes from the heart of downtown Atlanta, this new exhibit invites guests to travel "through" habitats and biomes found around the globe and explore the importance of preserving these natural communities through large-scale sculptures of animals, nests, flowers and more, created in partnership with local artists.
This special outdoor exhibit is located in WildWoods.
Games in the Gallery
On View May 14-August 28, 2022
Discover a new way to play in the great outdoors with oversized games and fun skill challenges.
Try your hand at checkers—or try your feet at hopscotch. Challenge your friends to tic-tac-toe, chess and more.
This special exhibit encourages active and imaginative play and is located in WildWoods.
FREE Museum Day-Smithsonian Museums
Museum Day is a one-day event in which participating museums and cultural institutions across the country provide free entry to anyone presenting a Museum Day ticket. Participants are allowed to download one ticket per email address. The ticket provides free general admission on Saturday, September 17, 2022, for two people.  At this time, no museums have been added yet BUT keep checking.  They offer several museums in the Atlanta area each year.
Find participating locations here (waiting for the list to be added): smithsonianmag.com/museumday/search
Georgia Aquarium
Georgia Aquarium, located in Atlanta, Georgia, contains more than 11 million gallons of water. Georgia Aquarium is a scientific institution that entertains and educates, features exhibits and programs of the highest standards, and offers engaging and exciting guest experiences that promote the conservation of aquatic biodiversity throughout the world.  The Georgia Aquarium is a great family-friendly attraction that you must add to your list.  Here are some of the events they have planned this June:
Father's Day in the Fast Lane June 18
Rev your engines and head to Georgia Aquarium for the ultimate fish-filled Father's Day. We will celebrate all weekend with our Aquatic Auto Show in the Oceans Ballroom. Take family pictures with classic and exotic automobiles and experience magnificent views of our exhibits, included with General Admission.
High Museum of Art
The High Museum of Art is always a great palce to visit.  They offer several FREE days that you will want to take advantage of if the offer applies to you.
FREE Admission for Military (Active and Veteran)
The High Museum offers FREE admission for all military personnel both active and veteran as well as one guest to accompnay you.  The offer is good during regular museum hours on a walk-up basis.  FREE parking in the Woodruff Arts Center deck is also available for military. You'll need proof of service.
Second Sunday of Each Month
On the second Sunday of each month, the High Museum of Art offers free admission for all visitors.  You will need to rserve your timed entry online.
No person will be admitted without a reserved timed ticket.
Each ticket holder will be required to arrive by their designated time slot.
No person(s) will be admitted after a 10-minute window has passed. There will be no exceptions.
Once capacity is reached for the day, tickets will no longer be available. Walkups will not be allowed on Second Sundays.
Museums of Us
If you have a Bank of America, U.S. Trust, or Merrill Lynch credit or debit card, you can visit the museum free on designated days. The next free day through Museums on Us is February 5th and 6th.
Only the cardholder gets a free ticket. If you're brinigning others with you, they will pay regualr admission.
FInd out more here.
Museum Pass
Museum Pass makes every visit easy and affordable. Passholders enjoy unlimited daytime admission to the Museum's collection and most special exhibitions, as well as free access to daytime programs including Toddler Thursdays and Conversation Pieces.
Purchase your Museum Pass for the low monthly cost of just $4!
To receive more information, please call Member and Guest Services at 404-733-4575 (Monday–Friday, 9 a.m.–5 p.m.). Please review the Enrollment Agreement before purchasing.
Home Depot Kids Workshop
Kids Workshops provide a mix of skill-building, creativity, and safety for future DIYers every month in Home Depot stores across the country. After registering for the next Workshop, download these exclusive extension activities from Discovery Education. Each extension provides opportunities to reimagine or use their Workshop creation in an unexpected new way.
To register, visit HomeDepot.com/workshops
Imagine Picasso
IMAGINE PICASSO offers a unique look into the prolific artist with more than 200 Pablo Picasso works
together in one place at one time offering audiences the chance to step into the iconic career of Picasso
in a compelling and interactive way. Following successful stints in Lyon, France; and Quebec and
Vancouver, Canada; and most recently San Francisco, Imagine Picasso is coming to Atlanta for a limited
time. Tickets are available now for purchase.
JoAnn
Time for kids to create & explore with JoAnn's Take It & Make It events! For the first Saturday of every month, they'll have free seasonal craft kits to take home and let little imaginations soar. Find a JOANN store near you while supplies last!.
You can find out more here.
Bus Puzzle   July 2
A great pastime when hitting the road! Take this kit home for fun puzzle-solving.
Cross Stitch Kit   August 6
Love dogs? Take this kit home to start stitching an adorable pup.
DIY Horse   September 3
Ride on to the new season! Take this kit home for galloping into creativity & imagination.
Halloween Magnets   October 1
Decorate for Halloween! Take this kit home to paint your favorite spooky characters.
Fall Turkey Crafts   November 5
Practice gobbles & gratitude! Take this kit home for a colorful fun-for-the-whole-family activity.
Snow Globe   December 3
Let it snow for the holidays! Take this kit home to craft your own winter wonderland.
Legoland Discovery Center
Want to know what else is going on at Legoland Discovery Center?  Check out their website here.

Image Credit Michael's Craft Store
Michael's Kids Club
Online and in-person classes are available at your local Michael's. You can check out their extensive lists here.
Father's Day Coaster June 12    2-4
You Rock Dad Canvas June 19   2-4
3D Summer Wall Art  June 26   2-4
Camp Creatology begins June 20.  They've got a variety of projects centered around various themes such as Forest Friends, Ocean Animals, Outer Space Adventures, and Fantasy Fun.  Get all the details here.
National Park Service
Come experience the national parks! On five days in 2022, all National Park Service sites that charge an entrance fee will offer free admission to everyone. Mark your calendar for these entrance fee–free dates in 2022:
Oakland Cemetery
Historic Oakland Cemetery is Atlanta's oldest public park and the final resting place of many of the city's most noted citizens. Less than a mile from downtown, its 48 acres are full of treasures – history and gardens, sculpture and architecture, ancient oaks and magnolias. It's a wedding venue, a green space, an art gallery, a classroom space, and a place to celebrate the city's rich and fascinating past and its promising future.
Pine Mountain's Wild Animal Safari
Wild Animal Safari­™ is your destination for family fun and adventure. When you visit the park, you will come face-to-face with some of the animal kingdom's most majestic creatures.
The park is specially designed to allow an enjoyable safari experience from the comfort of a vehicle. The main attraction, the drive-thru park, is a 3.5-mile trail. There are no cages—the animals roam freely and may even approach your group.
The park is 300 acres and is home to 75 animal species. Many visitors have a blast meeting our animal friends, and their experiences are full of laughter. The animal park provides a fun time for visitors of all ages.
Now through June 18th everyone pays kid prices
https://pa-waspm.secure-cdn.na.accessoticketing.com/packageDetails/33/navItem/Discounts?
Regal Summer Movie Express
Beat the heat and take the kiddos to the movies this summer, without breaking the bank! The 2022 Regal Summer Movie Express is a real deal, at just $2 for admission to select family-friendly films.
Find out what is playing near you here.
Scavenger Hunts Around Atlanta
A great social distancing activity is participating in a scavenger hunt.  Atlanta has quite a few opportunities for friends and families to enjoy the thrill of the hunt with the following:
Clue Town Books are a series of ready-to-solve puzzle hunts. Offering both indoor and outdoor hunts, solvers use landmarks to solve puzzles. The solutions to the puzzles reveal how to get to the next checkpoint. It's a fun adventure for adults and kids.
Ages 12 and up should be able to complete an entire hunt without adult assistance.
Tucked away in the nooks and crannies of Decatur are more than 30 miniature secret doors created by local artists. Inspired by "fairy doors" that first appeared around the world more than 100 years ago, the artists set out to create bits of whimsy for discovery in unexpected places all around Decatur. Organized by Decatur artist Larry Holland, the project is funded by a seed grant from the Decatur Arts Alliance.
This is one of my personal favorites!  Throughout Atlanta, there are tiny doors hidden.  To get the complete list, please visit their website.  You can also check out the video above.
Starlight Drive-In Theater
Did you know that Atlanta has a drive-in theater?  Starlight Drive-In Theater is the perfect place for families and friends to enjoy time together while social distancing.  Find out what is playing here.
Stone Mountain Park
Nestled in 3200 acres of natural beauty, Stone Mountain Park features family-friendly attractions, outdoor recreational activities and a variety of on-site lodging options so you can stay where you play! You also don't want to miss exciting seasonal events and entertainment sure to delight every member of the family.
Town at Trilith
Roll the film! Join Trilith for their inaugural summer movie series, REEL Tuesday, at Central Plaza.
The silver screen is coming to the big screen on the green every other Tuesday in June and July to feature family-friendly flicks on the 25-foot screen with a powerful sound and projection system.
Bring a chair or blanket, kick back and relax to watch these fun, upbeat movies:
Tuesday, June 14: Sing 2
‍
Tuesday, June 28: Captain America: The First Avenger 
Tuesday, July 12: Luca 
Tuesday, July 26: Jungle Cruise 
Movies will start at 7 p.m., weather permitting. Admission is complimentary.
Before and after the movie, take an evening stroll through the town, shop at the charming stores, enjoy dinner at one of our many restaurants and top off the night with dessert from Honeysuckle Gelato's ice cream cart. 
Participants may park for free in the retail parking lot on Trilith Parkway and at Piedmont Wellness Center.
Join Trilith for a Juneteenth Festival at Trilith on Saturday, June 18 with our co-hosts, Nourish + Bloom Market and Woodstone Bakery & Cafe.
The streets surrounding our Town Centre will be filled with activities from 5-9 p.m., including food trucks, a balloon arch for photos, face painting, street vendors, activities for kids and yard games.
Plus, guests will get the opportunity to hear spoken word poetry by Jamaica West and Preston Perry as well as see performances of African dance. In addition to entertainment by DJ Kidd Kreme, there will be live music throughout the event.
Both the festival and parking for the event are free. Participants may park in the retail parking lot on Trilith Parkway and at Piedmont Wellness Center.
Looking forward to seeing everyone at this celebration!
Triumph Station and City Green
Zoo Atlanta
Zoo Atlanta is open to the public.   As part of its commitment to the continued well-being of guests, team members, and animals, and in an ongoing effort to assist its community in preventing the spread of COVID-19, Zoo Atlanta has implemented enhanced protocols and procedures.  To find out more, please watch the video posted above or visit their Know Before You Go page here.
Timed tickets may be purchased here and are first-come, first-served, as daily capacity will be limited.
Adventures Beyond Atlanta
One of the best things about living in the Atlanta area is that there are so many great places to go that are within driving distance.  Whether you want to head to the beach or drive through the majestic Smoky Mountains, there are plenty of places offering great family-friendly things to do.

Legoland Florida Resort
LEGOLAND® Florida Resort is officially open again. Guests are encouraged to download the LEGOLAND mobile app, and review the website in advance of their arrival, for a full outline of the parks' new arrival and attractions procedures, as well as details on the enhanced cleaning measures. Tickets and vacations should be booked in advance online.  Visit legoland.com/
Tennessee Aquarium Chattanooga
The Tennessee Aquarium (along with more than 10,000 friendly animal faces) is open and ready for you to visit!
OWA
OWA is one of our family's FAVORITE places to visit.  Everything that you could possibly want in a vacation destination is right here- an amusement park, lodging, great dining, shows, beaches, and an indoor water park coming soon.  They have ALWAYS got something going on!
If you are looking for a great place to visit, check them out.
Do you know of kid-friendly events in the Atlanta area or beyond we should add to our list?  Send an email to laborders2000@gmail.com to see about having it added to our guide.