Family Friendly Events in the Atlanta Area & Beyond
Keeping families entertained can be a challenge, but if you know where to look, you will find some engaging activities that will create memories that will last a lifetime.   We're highlighting the family-friendly events in the Atlanta area and beyond.  While it may look a tad bit different right now, there are plenty of virtual opportunities for families and quite a few in-person events that allow for social distancing. 
Reminder: Double-Check Before You Head Out!
As with anything, plans can change for a variety of reasons.  It is always good to follow our links to the event or call ahead if you have any doubts.
Family-Friendly Activities & Atlanta Events
Atlanta Botanical Gardens
Atlanta Botanical Gardens is open, but for the safety of all guests, a limited number of visitors will be admitted every 15 minutes.  All visits must be reserved by purchasing a timed ticket(s) online. Members also must reserve their free-visit times. All visitors will receive a confirmation email. All tickets are non-refundable.
ALL transactions at the Garden will be credit/debit ONLY.
Entry is not guaranteed to those who walk up and purchase/reserve tickets.
To find out more or to purchase tickets, please visit here.
Garden Lights, Holiday Nights
Garden Lights, Holiday Nights runs nightly from November 14, 2020 through January 16, 2020 — and this includes Thanksgiving, Christmas, and New Year's Day.
The lights are on from 5 to 10 p.m.
The 2020 light display combines new features with perennial favorites.
You'll find all-new music and motion for Nature's Wonders, which is said to be the largest curtain of synchronized light and sound in the world.
New for 2020 are the spectacular lighted sculptures from the blockbuster exhibition, Alice's Wonderland Reimagined. In this exhibit, the Red Queen joins the White Rabbit and Phoenix in larger-than-life topiary sculptures that will twinkle with holiday cheer.
And, the beloved Ice Goddess is back with new colors in her flowing locks.
Atlanta Motor Speedway
Cabin Fever Drive-in Laser Show – Atlanta Motor Speedway
Cabin Fever Drive-in Laser Show! Coming November 19-20-21-22nd to beautiful Hampton, GA at the Atlanta Motor Speedway!
Avoid the crowds!  Pile up into the safety of your own vehicle and come out for the fantastic Drive-in Cabin Fever Laser Show! 2 action packed mind blowing shows per night! The family friendly Laser Shows include the latest Musical hits, Mind Blowing lasers and fantastic Graphic Effects!
We have created "Tail-Gate" space in front of every vehicle!  So bring your own chairs & refreshments!
Make it a great romantic evening out or family friendly outing! This is an event for all ages! Tickets are selling fast! Get them before we sell out!
FAQ:
This is a Drive-in Laser Show intended to offer safety and social distancing to prevent the spread of COVID-19, we ask that you around your vehicle during the duration of the show.
Tickets must be purchased in advance. We will not be taking cash or payment at the gate.
Rain enhances the Lasers. Do not fear the sprinkles!
Please turn off your headlights when you park.
Tune into the designated FM Station for instructions and sound during the event.
Bring your snacks and refreshments.
Clean & sanitized portable bathrooms on site
Show length is approximately 35-40 minutes

Atlantic Station
Atlanta Festival of Lights at Atlantic Station is a drive-through holiday light show. Let us transport you to a wonderful land full of lights and visual stimulation.  The show begins December 1 through January 18.  It is a timed admission system so you'll buy a ticket for a specific half-hour time slot.
Ticket pricing:
♦ $25 per car Sunday thru Thursday
♦ $35 per car on Friday and Saturday
Get your tickets here.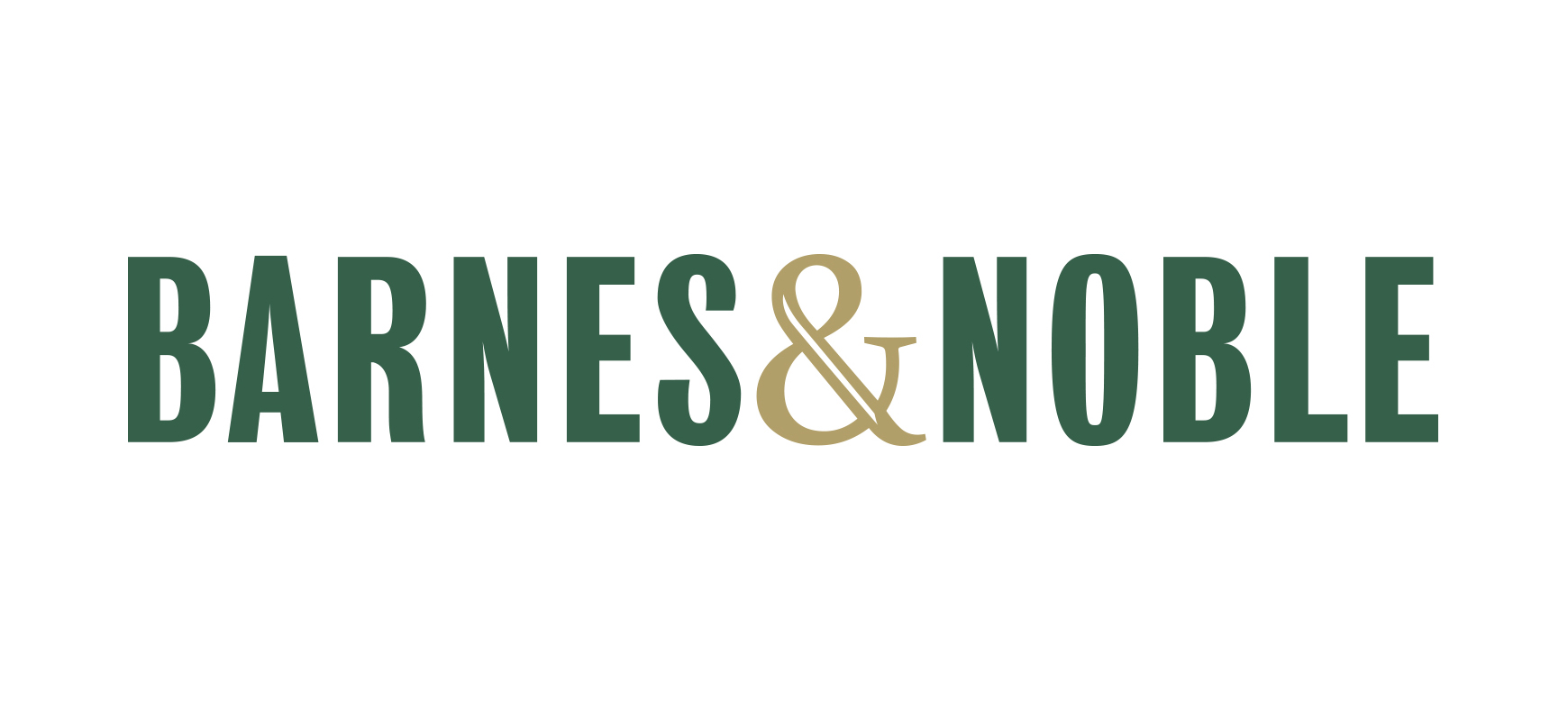 Barnes & Noble Book Stores
Barnes & Noble is offering its customers a variety of virtual events for all ages.   From in-depth discussions with authors around the most anticipated books to virtual B&N Book Clubs, there's plenty of fun coming to a screen near you.
Check out the listing here.

Callaway Gardens
Callaway Garden's Fantasy in Lights is a beloved holiday tradition. The wondrous light display runs from November 20, 2020 through January 4, 2021.
Fantasy in Lights features over five miles of lights in custom-designed scenes with animation and music. It was named one of National Geographic's Top 10 Holiday Light Displays in the world!
Visit the Christmas Village, meet holiday characters up close, and ride through the dazzling illuminated forest in your own car or in the Jolly Trolley (mask required).
Make it an outing to remember by booking a Fantasy In Lights Overnight Package, which includes a daytime Callaway Gardens admission, trolley ride through Fantasy In Lights, and a stay in Callaway's resort accommodations.
Find out more here.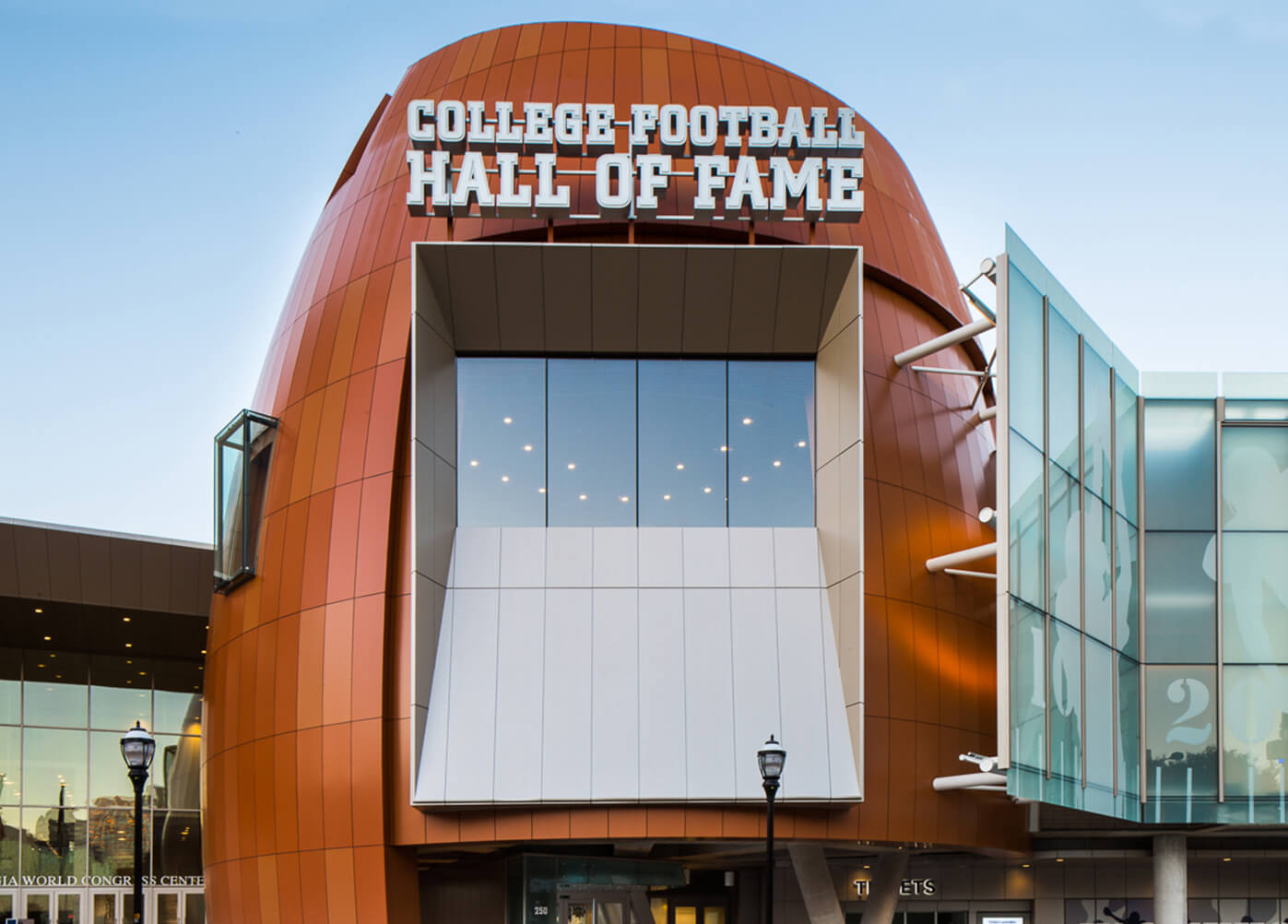 College Football Hall of Fame
The College Football Hall of Fame is an Atlanta museum featuring interactive exhibits with content personalized to over 770 teams, historical artifacts, a three-story helmet wall, and the inspirational rotunda that memorializes college football legends.
Join them every Saturday during the football season for GameDay Tailgate, Built by The Home Depot.  You won't miss a minute of the action with up to 4 games live on our 36-ft high def video board. Enjoy 95,000 square feet of inspiration and entertainment as you celebrate the best day of the week with tailgate games, a live DJ, trivia, prizes and much more!
Saturday, Nov 21, 2020
Saturday, Nov 28, 2020
Saturday, Dec 5, 2020
Saturday, Dec 12, 2020
Saturday, Dec 19, 2020
Saturday, Dec 26, 2020
Explore Georgia
Explore Georgia, the state's official tourism office has created some resources for parents and educators to download and use at home.  If you re not traveling this summer and/or need some fresh ideas to explore our beautiful state, check out what they have to offer.
Fernbank Museum of Natural History
After extensive safety precautions in place, Fernbank is welcoming guests to its beautiful campus!  Online reservations will be required for everyone, and online fees have been eliminated!
Fernbank's Virtual Thanksgiving Break Camp
Explore the fun of fall with Fernbank's Virtual Thanksgiving Break Camp, November 23 – 25. Campers ages 5 – 10 will discover why birds migrate, how seasons change and more through a mixture of live Zoom sessions and self-guided, hands-on activities. Registration is now open.
Enjoy the Festivi-Trees
Fernbank's annual holiday exhibit, Winter Wonderland, is now OPEN! Twinkling with lights, glimmering with color and shining with a variety of cultural objects, this holiday-inspired exhibit features trees and other displays highlighting celebrations and traditions from around the world.
NEW! Enjoy more wintery WOW with new outdoor additions, including a sock skating rink and oversized snow globes. And take advantage of evening hours for all ages during Holiday Hangouts.
Sock Skating Rink 
November 20 – January 8 | Open Daily
Skip the skates and enjoy a wintertime tradition not often experienced in the South. 
Cost: Included with general museum admission; members FREE. 
Snow Globes 
November 20 – January 8 | Open Daily
Walk among six giant (some up to 7 feet tall) decorated snow globes highlighting the best of the holidays, including sledding, gingerbread houses, New Year's Eve and more. 
Cost: Included with general museum admission; members FREE. 
High Museum of Art
On the second Sunday of each month, the High Museum of Art offers free admission for all visitors.
They are committed to continuing to offer free admission on the Second Sunday of every month. To adhere to strict social distancing and gathering guidelines, access will be limited to online advanced timed-ticket reservations and all programming has been canceled.
No person will be admitted without a reserved timed ticket.
Each ticket holder will be required to arrive by their designated time slot.
No person(s) will be admitted after a 10-minute window has passed. There will be no exceptions.
Once capacity is reached for the day, tickets will no longer be available. Walkups will not be allowed on Second Sundays.
The next one will be on December 13.
Do you love spending your days at the High Museum? Museum Pass may be perfect for you!
Museum Pass makes every visit easy and affordable. Passholders enjoy unlimited daytime admission to the Museum's collection and most special exhibitions, as well as free access to daytime programs including Toddler Thursdays and Conversation Pieces.
Purchase your Museum Pass for the low monthly cost of just $4!
To receive more information, please call Member and Guest Services at 404-733-4575 (Monday–Friday, 9 a.m.–5 p.m.). Please review the Enrollment Agreement below before purchasing.

Image Credit Michael's Craft Store
Michael's Kids Club
Since we are unable to participate in the wonderful classes offered at Michael's Craft Stores, we can enjoy classes through their website.  They have got plenty of activities that your little ones can enjoy.
This holiday season they're offering 25 Days of Merry Making.  You can join FREE online classes every day in December.
National Park Service
Come experience the national parks! On five days in 2020, all National Park Service sites that charge an entrance fee will offer free admission to everyone. Mark your calendar for these entrance fee–free dates in 2020:
November 11: Veterans Day
Every Kid In A Park
If you have a 4th or 5th grader in your family, your entire family can get FREE entrance to National Parks this year through August 31, 2021!
If you have a 4th grader, go here.  If you have a 5th grader, go here.  All you need to do is print your and show it at the entrance. They do NOT allow electronic copies, so be sure to print it ahead of time!
Oakland Cemetery
Holiday Hunt
Gather a group of friends for a day of cemetery sleuthing on this self-guided scavenger hunt throughout historic Oakland Cemetery!
Starting November 21, purchase your printable Holiday Hunt packet online (one per team), download, print, and follow all-new cryptic clues to solve riddles. No reservations are required to participate.
Victorian Holiday
Indulge in the seasonal spirit at Oakland Cemetery! Returning for its sixth year, Victorian Holiday is a unique seasonal celebration that features holiday activities for the whole family! Make plans to attend December 5 and/or 6.

Party City Virtual Workshops
Party City is now offering virtual workshops to help you throw your best party ever! Sign up for a live workshop, where they'll provide step-by-step instructions and a post-workshop Q&A session.
November 9 Candy Charcuterie Board
Scavenger Hunts Around Atlanta
A great social distancing activity is participating in a scavenger hunt.  Atlanta has quite a few opportunities for friends and families to enjoy the thrill of the hunt with the following:
Clue Town Books are a series of ready-to-solve puzzle hunts. Offering both indoor and outdoor hunts, solvers use landmarks to solve puzzles. The solutions to the puzzles reveal how to get to the next checkpoint. It's a fun adventure for adults and kids.
Ages 12 and up should be able to complete an entire hunt without adult assistance.
Tucked away in the nooks and crannies of Decatur are more than 30 miniature secret doors created by local artists. Inspired by "fairy doors" that first appeared around the world more than 100 years ago, the artists set out to create bits of whimsy for discovery in unexpected places all around Decatur. Organized by Decatur artist Larry Holland, the project is funded by a seed grant from the Decatur Arts Alliance.
This is one of my personal favorites!  Throughout Atlanta, there are tiny doors hidden.  To get the complete list, please visit their website.  You can also check out the video above.
Starlight Drive-In Theater
Did you know that Atlanta has a drive-in theater?  Starlight Drive-In Theater is the perfect place for families and friends to enjoy time together while social distancing.  Find out what is playing here.
Stone Mountain Park Christmas
November 14, 2020 – January 3, 2021 (select dates)
A family-favorite tradition, Stone Mountain Christmas is Atlanta's most heartwarming celebration filled with festive music, millions of dazzling lights, captivating shows and visits from some of your favorite holiday characters.
Immerse yourself in all the splendor this Christmas season brings! New this year, celebrate the spirit of the season with a special viewing of a Christmas Lasershow. Wander through the Musical Frosted Forest where you'll be mesmerized by beautiful lights, sights and sounds. Marvel at the Enchanted Tree Lighting Ceremony and catch the exciting new Snow Angel's Christmas Parade on the laser lawn! The all-new parade features whimsical floats and a cast of holiday performers for families to enjoy.
Take in an all-new magic show, have a very merry visit with Santa, and hear the true meaning of Christmas aboard the Sing-A-Long Christmas Train. Be sure to join Santa on his flight in for the Enchanted Christmas Tree Lighting Ceremony. Then end your evening with Angelina the Snow Angel as she takes flight and creates one last magical snowfall!
Make plans with your family and friends to discover Stone Mountain Christmas!
Zoo Atlanta
Zoo Atlanta is open to the public.   As part of its commitment to the continued well-being of guests, team members, and animals, and in an ongoing effort to assist its community in preventing the spread of COVID-19, Zoo Atlanta has implemented enhanced protocols and procedures.  To find out more, please watch the video posted above or visit their Know Before You Go page here.
Timed tickets may be purchased here and are first-come, first-served, as daily capacity will be limited.
Zoo hours will be 9 a.m. to 6 p.m.
November 11: Virtual Art Gone Wild
November 14: Twilight Trek
November 14: Virtual Girl Scout Workshop
November 15: Virtual Girl Scout Workshop
November 18: Adult Zoo Yoga
November 19: Virtual Wild on the Rocks
November 23-25: Virtual School's Out Safari Camp: Animal Defenses 
December 16: Adult Zoo Yoga
Adventures Beyond Atlanta
One of the best things about living in the Atlanta area is that there are so many great places to go that are within driving distance.  Whether you want to head to the beach or drive through the majestic Smoky Mountains, there are plenty of places offering great family-friendly things to do.

Legoland Florida Resort
LEGOLAND® Florida Resort is officially open again. Guests are encouraged to download the LEGOLAND mobile app, and review the website in advance of their arrival, for a full outline of the parks' new arrival and attractions procedures, as well as details on the enhanced cleaning measures. Tickets and vacations should be booked in advance online, when pos legoland.com/

Tennessee Aquarium Chattanooga
The Tennessee Aquarium (along with more than 10,000 friendly animal faces) is open and ready for you to visit!
Dollywood
Wrap your family in the light of the season!
Take in the experience of a traditional Christmas in the Smoky Mountains with our award-winning festival, named the best in America for more than a decade. Gaze in awe at five-million glistening lights, and for the first time ever, fireworks that light up the winter night sky. Continue your family's favorite Christmas traditions this year with heartwarming shows, culinary delights, seasonal shopping and, most importantly, the light that brings us all closer together.
OWA
Do you know of kid-friendly events in the Atlanta area or beyond we should add to our list?  Send an email to laborders2000@gmail.com to see about having it added to our guide.