Family Friendly Events in the Atlanta Area & Beyond
Keeping families entertained can be a challenge, but if you know where to look, you will find some engaging activities that will create memories that will last a lifetime.   We're highlighting the family-friendly events in the Atlanta area and beyond.  While it may look a tad bit different right now, there are plenty of virtual opportunities for families and quite a few in-person events that allow for social distancing. 
Reminder: Double-Check Before You Head Out!
As with anything, plans can change for a variety of reasons.  It is always good to follow our links to the event or call ahead if you have any doubts.
Family-Friendly Activities & Atlanta Events
Atlanta Botanical Gardens
Atlanta Botanical Gardens is open, but for the safety of all guests, a limited number of visitors will be admitted every 15 minutes.  All visits must be reserved by purchasing a timed ticket(s) online.  To find out more or to purchase tickets, please visit here.
Orchid Days – Guests can enjoy thousands of beautiful, fragrant orchids on display during Orchid Daze through Sunday, April 11.
Click here to see the events currently being held at the Atlanta Botanical Gardens.  They've got a variety of events for children through adults.
Atlanta Motor Speedway
There's so much more to Atlanta Motor Speedway than races.  Here are some events coming up that may be of interest to your family.
2021 FOLDS OF HONOR QUIKTRIP 500
The 2021 Folds of Honor QuikTrip 500 weekend March 20-21, 2021, will be unlike any previous race weekend at Atlanta Motor Speedway. A limited number of grandstand seats, suite and camping options will be available due to social distancing requirements and health & safety protocols – which means to get the best seats possible, placing a ticket deposit as soon as possible is more important than ever before.  Get all the details here.
SUPERCROSS 
The Monster Energy AMA Supercross Series will be competing at AMS, April 10, 13, and 17!  Get tickets here.
MONSTER JAM
The action-filled fun of Monster Jam is coming to AMS, April 24-25!  Get tickets here.
ATLANTA MOTORAMA
The Summit Racing Equipment Atlanta Motorama presented by American Force Wheels returns to AMS in October 2021.  Find out more here.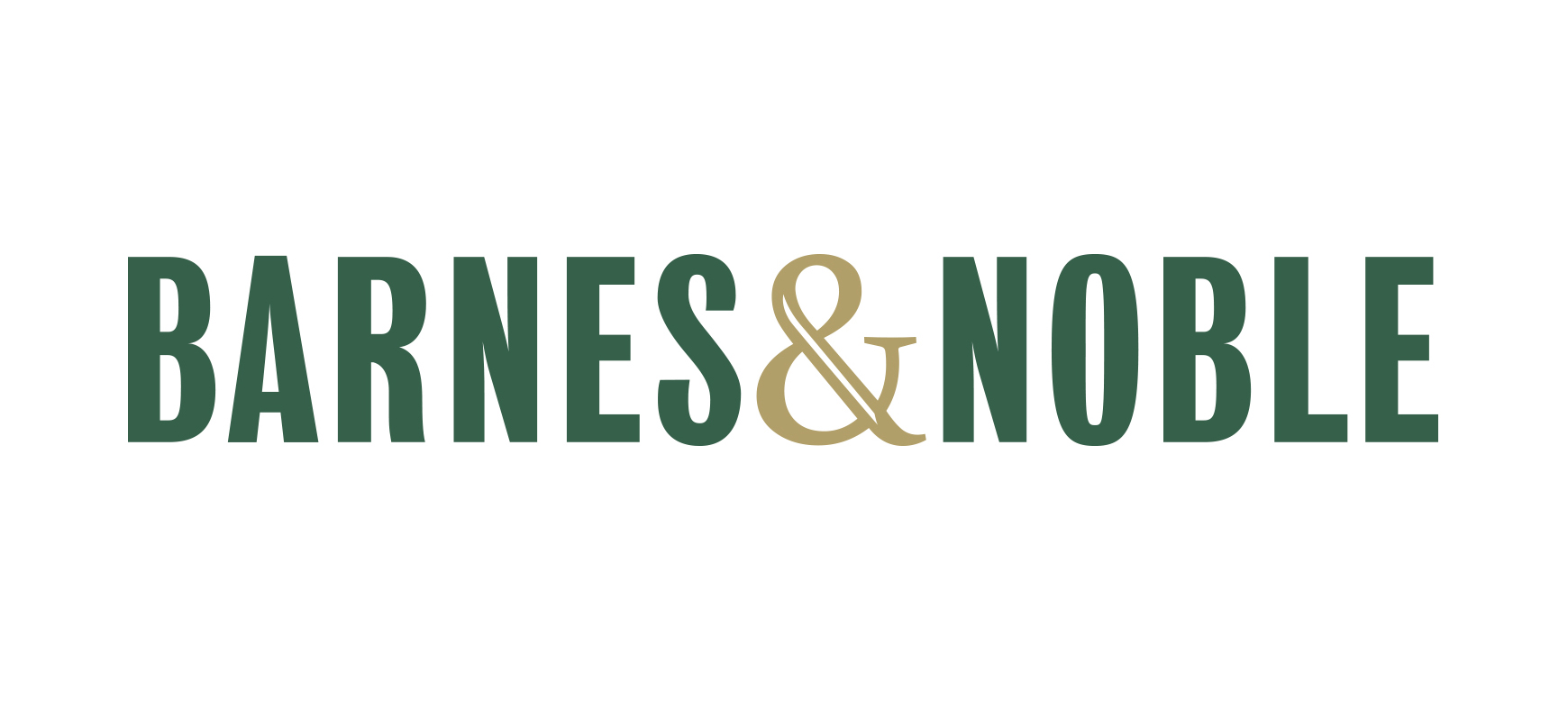 Barnes & Noble Book Stores
Barnes & Noble is offering its customers a variety of virtual events for all ages.   From in-depth discussions with authors around the most anticipated books to virtual B&N Book Clubs, there's plenty of fun coming to a screen near you.
Check out the listing here.
Callaway Gardens
Awe-inspiring blossoms. Thrilling, world-class athletes and performers. And, of course, the greatest holiday light-and-sound tradition in the South. From festive outdoor activities to enchanting evenings under the stars, the Signature Events at Callaway Resort & Gardens are designed to whisk you away from the everyday – and make your stay unforgettable.
Spring Flower Fest
Sparkling lakes, sweet birdsongs, and over 20,000 azalea blooms bursting with vibrant color — Spring at Callaway Resort & Gardens is pure magic. Shake off the Winter doldrums and come alive this season with miles of hiking and biking trails, the world's largest azalea bowl, 36 holes of golf, and Mother Nature's show-stopping display of incredible natural beauty. And don't miss the ALL NEW Spring FlowerFest, featuring more than 30 New Topiaries and the all-new larger-than-life Flower Mosaic.
With 2,500 acres of outdoor activities to enjoy and specially-themed weekend events, Callaway is where Spring comes alive.
Summer Family Adventure Camp
Saturday, June 5, 2021 to Saturday, July 24, 2021
Summer Family Adventure is a four- to seven-night Summer vacation that offers family fun in a beautiful natural environment.  It's been affectionately called, "Summer camp for the entire family" and National Geographic ranks this vacation in their Top 10 list for Family Adventure in all the United States!
Callaway Gardens Summer Family Adventure counselors lead guests though a variety of exciting day-camp activities. Children ages 4 – 17 have group events during the day, while adults have their own eclectic lineup of offerings. And the afternoons and evenings reunite families to enjoy beach games and competitions, bingo and trivia, evening shows and much more!
Summer Family Adventure runs for 7 weeks each year with package options for four, five, six and seven nights. Regardless of how long you stay, you're sure to make memories for a lifetime.
CLICK HERE for more information on Summer Family Adventure.
Sky High Hot Air Balloon Festival Labor Day Weekend
Light up your Labor Day at Callaway! The magic begins each night with the extraordinary Hot Air Balloon Glow, where balloons illuminate Robin Lake Beach, and then Fireworks take over the sky!*
Stay and play all day! Bring your swimsuits and plan ahead for fun in the sun at Robin Lake Beach.  Ticket holders also enjoy full access to Callaway Gardens, our 2,500 acre woodland garden property, and all it's famous attractions. Watch butterflies take flight at the Cecil B. Day Butterfly Center or witness our resident raptors take to the air as they soar in one of our daily Birds of Prey shows.
Delicious food and drink specials, retail sales, beautiful accommodations, wonderful resort amenities, and simply spectacular scenery make this one memorable welcome to September.
Children's Museum of Atlanta
Children's Museum of Atlanta is celebrating spring's arrival with a variety of engaging programs throughout April. Kids will see special guests, Abby and Hopper, from the children's podcast "Ask Deer Abby;" search high and low for Easter eggs on Easter Sunday; learn how to reduce, reuse and recycle during Earth Week; and more! The Museum welcomes families to dive deep into the wondrous world of famous children's book author Mo Willems and his fascinating characters with the limited time The Pigeon Comes to Atlanta! A Mo Willems Exhibit. The Museum continues to make the health and wellness of its visitors its top priority, providing elevated precautions to protect guests throughout their visit.
Earth Week
Monday, April 19 – Saturday, April 24
The Pigeon Comes to Atlanta! A Mo Willems Exhibit
Through Sunday, May 9
Sensory Friendly Sessions
Sunday, April 4, 11, 18 and 25
Find out about all their events here.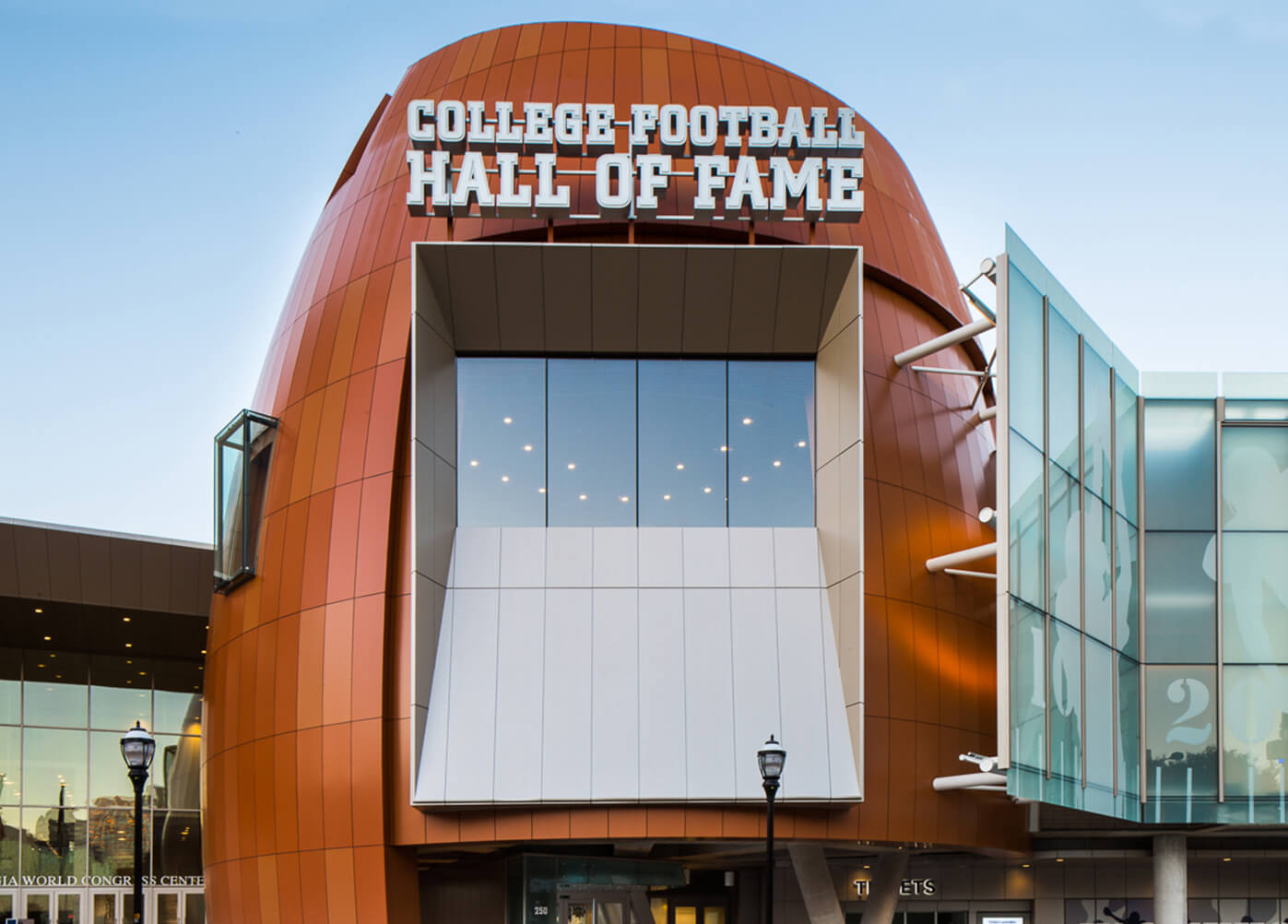 College Football Hall of Fame
The College Football Hall of Fame is an Atlanta museum featuring interactive exhibits with content personalized to over 770 teams, historical artifacts, a three-story helmet wall, and the inspirational rotunda that memorializes college football legends.
Join them every Saturday during the spring football season for GameDay Tailgate, Built by The Home Depot and never miss a minute of the action on our 36-ft high-def video board. Enjoy 95,000 square feet of inspiration and entertainment, as we celebrate the best day of the week with tailgate games, scavenger hunts and much more!  Find out more here.
Explore Georgia
Explore Georgia, the state's official tourism office has created some resources for parents and educators to download and use at home.  If you're not traveling this summer and/or need some fresh ideas to explore our beautiful state, check out what they have to offer.
Fernbank Museum of Natural History
After extensive safety precautions in place, Fernbank is welcoming guests to its beautiful campus!  Online reservations will be required for everyone, and online fees have been eliminated!  Check out their calendar of events here.
High Museum of Art
On the second Sunday of each month, the High Museum of Art offers free admission for all visitors.
They are committed to continuing to offer free admission on the Second Sunday of every month. To adhere to strict social distancing and gathering guidelines, access will be limited to online advanced timed-ticket reservations and all programming has been canceled.
No person will be admitted without a reserved timed ticket.
Each ticket holder will be required to arrive by their designated time slot.
No person(s) will be admitted after a 10-minute window has passed. There will be no exceptions.
Once capacity is reached for the day, tickets will no longer be available. Walkups will not be allowed on Second Sundays.
Do you love spending your days at the High Museum? Museum Pass may be perfect for you!
Museum Pass makes every visit easy and affordable. Passholders enjoy unlimited daytime admission to the Museum's collection and most special exhibitions, as well as free access to daytime programs including Toddler Thursdays and Conversation Pieces.
Purchase your Museum Pass for the low monthly cost of just $4!
To receive more information, please call Member and Guest Services at 404-733-4575 (Monday–Friday, 9 a.m.–5 p.m.). Please review the Enrollment Agreement before purchasing.
Home Depot Kids Workshop
Kids Workshops provide a mix of skill-building, creativity, and safety for future DIYers every month in Home Depot stores across the country. After registering for the next Workshop, download these exclusive extension activities from Discovery Education. Each extension provides opportunities to reimagine or use their Workshop creation in an unexpected new way.
To register, visit HomeDepot.com/workshops
Legoland Discovery Center
FORE! The most famous golf tournament in the world is in Georgia this week, and LEGOLAND® Discovery Center Atlanta hit a hole in one by creating its own mini golf hole made out of 1,000 LEGO® Bricks!
It took one day for Philip Simmons, Master Model Builder, to create this intricate scene which is now in the attraction's MINILAND® Atlanta. Families can come close to this beautiful LEGO® build from now until the end of April, and take home some LEGO® golf building inspiration.
Want to know what else is going on at Legoland Discovery Center?  Check out their website here.

Image Credit Michael's Craft Store
Michael's Kids Club
Since we are unable to participate in the wonderful classes offered at Michael's Craft Stores, we can enjoy classes through their website.  They have got plenty of activities that your little ones can enjoy.
National Park Service
Come experience the national parks! On five days in 2020, all National Park Service sites that charge an entrance fee will offer free admission to everyone. Mark your calendar for these entrance fee–free dates in 2020:
Every Kid In A Park
If you have a 4th or 5th grader in your family, your entire family can get FREE entrance to National Parks this year through August 31, 2021!
If you have a 4th grader, go here.  If you have a 5th grader, go here.  All you need to do is print your and show it at the entrance. They do NOT allow electronic copies, so be sure to print it ahead of time!
Oakland Cemetery
Historic Oakland Cemetery is Atlanta's oldest public park and the final resting place of many of the city's most noted citizens. Less than a mile from downtown, its 48 acres are full of treasures – history and gardens, sculpture and architecture, ancient oaks and magnolias. It's a wedding venue, a green space, an art gallery, a classroom space, and a place to celebrate the city's rich and fascinating past and its promising future.
Spring Scramble Scavenger Hunt
March 20 through May 31
Gather a small group of friends or family for a day of cemetery sleuthing on this self-guided scavenger hunt throughout historic Oakland Cemetery!
March 20 through May 31, purchase your printable Spring Scramble packet online (one per team), download, print, and follow all-new cryptic clues to solve riddles. We'll post the links to the packets here on March 20. No reservations are required to participate.
Choose from three different packets, organized by degree of cemetery riddle difficulty:
Easy: Kid-friendly riddles and perfect for families (expected hunt time:1 hour)
Medium: Challenging, but not impossible to solve, riddles (Expected hunt time: 1.5-2 hours)
Deadly: Try it if you dare (Expected hunt time: 2-3 hours)
Each team that purchases a packet will be entered into a drawing for prizes. Prizes include tour tickets, memberships, Museum Store gift cards, and more. There will be weekly prize drawings, and winners will be notified by email.
The Spring Scramble packet ($25 plus tax) includes one self-guided tour map (a $5 value) that can be used on return visits.
All proceeds from the Spring Scramble benefit the Historic Oakland Foundation's mission to preserve, restore, enhance, and share Oakland Cemetery.

Party City Virtual Workshops
Party City is now offering virtual workshops to help you throw your best party ever! Sign up for a live workshop, where they'll provide step-by-step instructions and a post-workshop Q&A session.  Click here to see what they are offering.
Scavenger Hunts Around Atlanta
A great social distancing activity is participating in a scavenger hunt.  Atlanta has quite a few opportunities for friends and families to enjoy the thrill of the hunt with the following:
Clue Town Books are a series of ready-to-solve puzzle hunts. Offering both indoor and outdoor hunts, solvers use landmarks to solve puzzles. The solutions to the puzzles reveal how to get to the next checkpoint. It's a fun adventure for adults and kids.
Ages 12 and up should be able to complete an entire hunt without adult assistance.
Tucked away in the nooks and crannies of Decatur are more than 30 miniature secret doors created by local artists. Inspired by "fairy doors" that first appeared around the world more than 100 years ago, the artists set out to create bits of whimsy for discovery in unexpected places all around Decatur. Organized by Decatur artist Larry Holland, the project is funded by a seed grant from the Decatur Arts Alliance.
This is one of my personal favorites!  Throughout Atlanta, there are tiny doors hidden.  To get the complete list, please visit their website.  You can also check out the video above.
Starlight Drive-In Theater
Did you know that Atlanta has a drive-in theater?  Starlight Drive-In Theater is the perfect place for families and friends to enjoy time together while social distancing.  Find out what is playing here.
Stone Mountain Park
Nestled in 3200 acres of natural beauty, Stone Mountain Park features family-friendly attractions, outdoor recreational activities and a variety of on-site lodging options so you can stay where you play! You also don't want to miss exciting seasonal events and entertainment sure to delight every member of the family.
Spring FUN Break 
April 3 through 11
Make Spring FUN Break at Stone Mountain Park your family's destination for outdoor adventure and excitement! Enjoy favorite attractions and special live entertainment.
Don't miss a minute of excitement and adventure this season at Atlanta's favorite natural wonderland. Spring at Stone Mountain Park is as colorful as the season.  Get tickets here.
Zoo Atlanta
Zoo Atlanta is open to the public.   As part of its commitment to the continued well-being of guests, team members, and animals, and in an ongoing effort to assist its community in preventing the spread of COVID-19, Zoo Atlanta has implemented enhanced protocols and procedures.  To find out more, please watch the video posted above or visit their Know Before You Go page here.
Timed tickets may be purchased here and are first-come, first-served, as daily capacity will be limited.
April 1, 10: School & Group NightCrawlers
April 3: Adventure Cubs
April 5-9: Spring Break Safari Camp
April 9: Twilight Trek
April 10: Family Zoo Yoga
Adventures Beyond Atlanta
One of the best things about living in the Atlanta area is that there are so many great places to go that are within driving distance.  Whether you want to head to the beach or drive through the majestic Smoky Mountains, there are plenty of places offering great family-friendly things to do.

Legoland Florida Resort
LEGOLAND® Florida Resort is officially open again. Guests are encouraged to download the LEGOLAND mobile app, and review the website in advance of their arrival, for a full outline of the parks' new arrival and attractions procedures, as well as details on the enhanced cleaning measures. Tickets and vacations should be booked in advance online.  Visit legoland.com/
Tennessee Aquarium Chattanooga
The Tennessee Aquarium (along with more than 10,000 friendly animal faces) is open and ready for you to visit!
Dollywood
OWA
OWA is one of our family's FAVORITE places to visit.  Everything that you could possibly want in a vacation destination is right here- amusement park, lodging, great dining, shows, beaches, and an indoor water park coming soon.  They have ALWAYS got something going on!
If you are looking for a great place to visit, check them out.
Do you know of kid-friendly events in the Atlanta area or beyond we should add to our list?  Send an email to laborders2000@gmail.com to see about having it added to our guide.